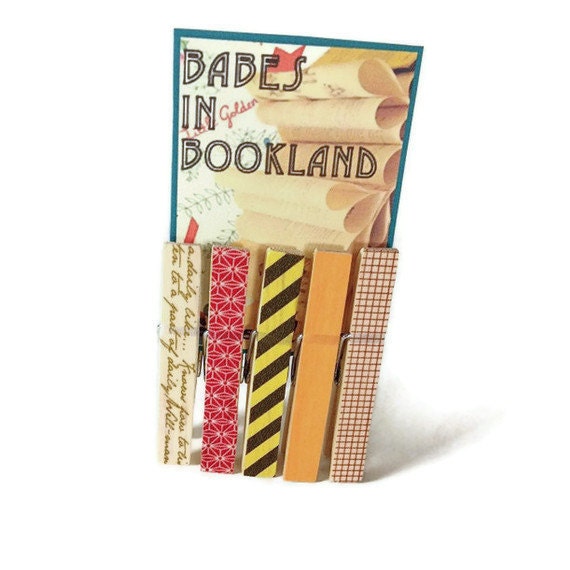 Washi tape clothespins are a super stylish way to hang your baby's delicates (or your own!) up to dry. As a cloth diapering mom, and one who follows washing and drying directions religiously, I use a lot of clothespins. Saw this little craft online and knew it was the perfect way to spruce up my laundry routine (even maybe get my daughter interested in helping?). Plenty of other uses as well. Keep papers together, use for holding items together while the glue sets (my favorite use), or even clip onto photos as an impromptu picture holder!

These clothespins come in a set of five assorted colors. The set you receive may not look exactly like these, but will contain at least four of the same patterns.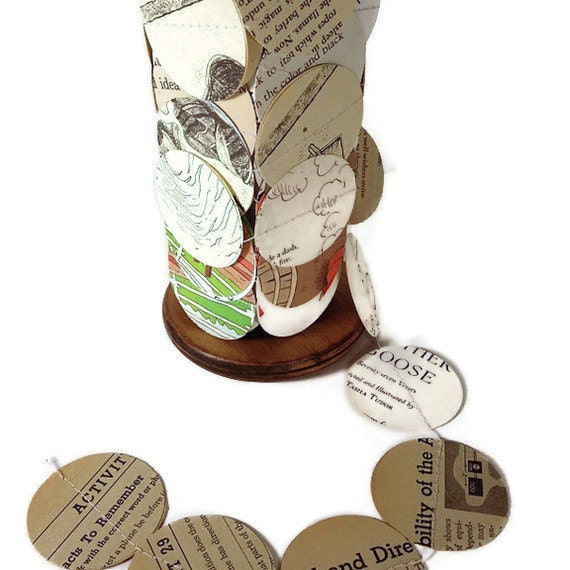 Paper circle garland created with assorted extra book pages from book mobiles and a 2 inch punch. Great and affordable way to bring vintage book pages to your home or nursery. String up across the wall in baby's room or at a book club party. Garlands like these really liven up a space.

Papers that may be included in your garland are from books such as Winnie the Pooh and Tigger Too, Aesop's Fables, Mother Goose, an old aerodynamics workbook, Young Folks Fairytales, an atlas, among others. This is COMPLETELY random, a sort of grab bag if you will, which I think makes it all the more fun!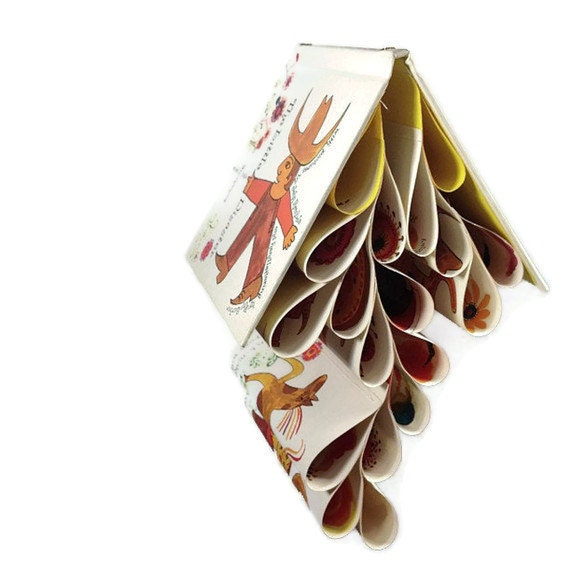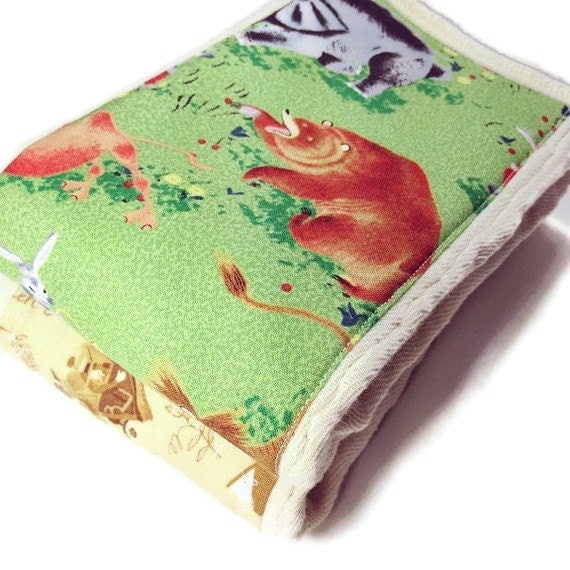 These handmade felt gift bows make your gift stand out and are sturdy and reusable! you choose your color or combination of colors. Already made we have: orange, antique white, antique white and cadet blue, peacock blue, peacock blue and burgundy red. Available colors include, but are not limited to: hot pink, brown, green, denim, and red. Just let us know if there is any special color you would like and we will make it for you!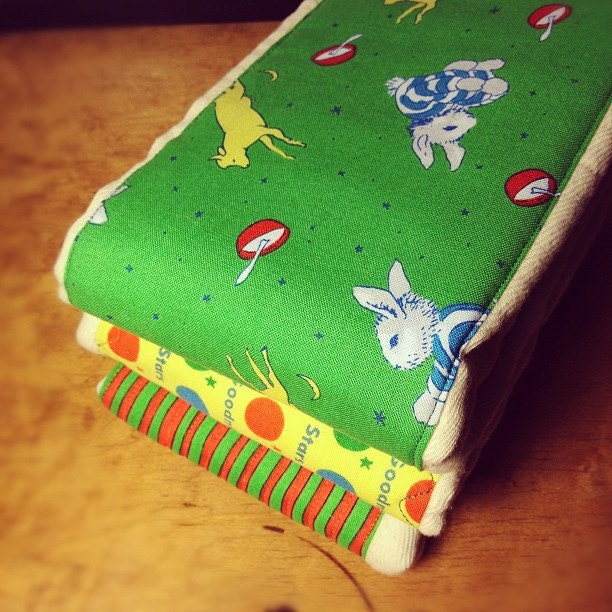 Three cloth diaper burp cloths made from sewing adorable Goodnight Moon print fabrics onto 100% unbleached cotton twill Indian prefold diapers. These are the absolute thickest and fluffiest cloth diapers I've ever used so I knew they would be perfect for our burp rags.

Throw one over your shoulder to catch spit up, lay it down for extra protection in the crib, or even use as an impromptu changing pad. Other mothers are sure to be impressed when you whip one of these beauties out of the diaper bag.

Every burp cloth we make is unique and carries with it the idiosyncrasies of any other handmade product. However, while they may come complete with tiny imperfections, they also come with huge amounts of love sewn right in.